American professional boxer Daniel Jacobs has vowed to defeat Gennady Golovkin when the two go head to head in the world title unification fight next year.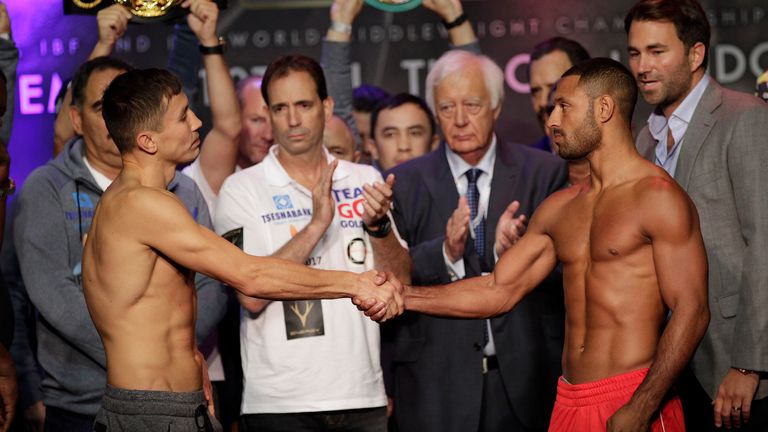 The showdown between this two champions was announced by the Kazakh on his Twitter handle after both parties reached an agreement following prolonged negotiations. The match which would take place at Madison Square Garden in New York on March 18 promises a lot with the WBA 'super', WBC and IBF middleweight belts at stake.
Although Golovkin boast of an impressive record of 33 TKO's in 36 wins, Jacob believes he can cause an upset having spotted some weaknesses in the undisputed Kazakh. When asked how he hopes to defeat Golvkin, Jacob said:
"I'm making sure I bring the best me to the table, because I see a lot of flaws in his game and I see me capitalizing."
Jacob, who recently overcame his battle with cancer, has surprisingly gone on to win the WBA title and is confident he can continue this momentum with a major win over Golovkin.
"Throughout my whole life I've always been the underdog, coming from where I come from, being raised in the conditions I was raised in, overcoming what I've had to overcome, my life has been full of challenges," he added.
The 29-year-old American describes the match as the biggest challenge of his career and that he would like to compete as an underdog because it would give him the motivation he needs to win the match.
However, for now, both boxers would be eagerly preparing for the boxing bout that promises a lot. Remember, a lot is at stake, including the WBA 'super', WBC and IBF middleweight titles; hence, fans should expect a mind-blowing encounter between the duo.